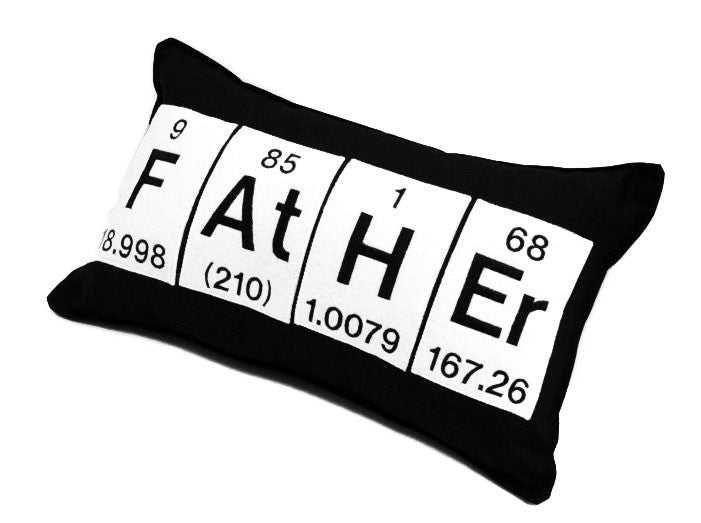 Father Pillow using the periodic table of elements
Good old Dad. He taught you how to tie your shoes, fly a kite, throw a ball, and maybe even how to rob a convenience store without getting nailed by the cops.

Well, probably not that last part.

If Good Old Dad has a scientific streak, he'd appreciate this pillow. Combining the chemical symbols for Iron, Astatine, Hydrogen and Erbium, you get F AT H ER. You also get a real mess if you actually combine these elements in a mixing bowl. Trust us on this one.

So score one of these for The Old Man and make him proud that you were actually paying attention in science class. It beats the hell out of a cheesy necktie, and it's way more comfortable.
---
Technicam notitia (the technical bits)
Dimensions: approx 15 x 10 inches
Made from heavy cotton/ polyester blend material appliqued with  fleece. The text is embroidered, so it looks very nice. At least we think so.
Solid black back.
Stuffed with hypoallergenic poly-fil and sewn closed.
Spot Cleaning recommended.