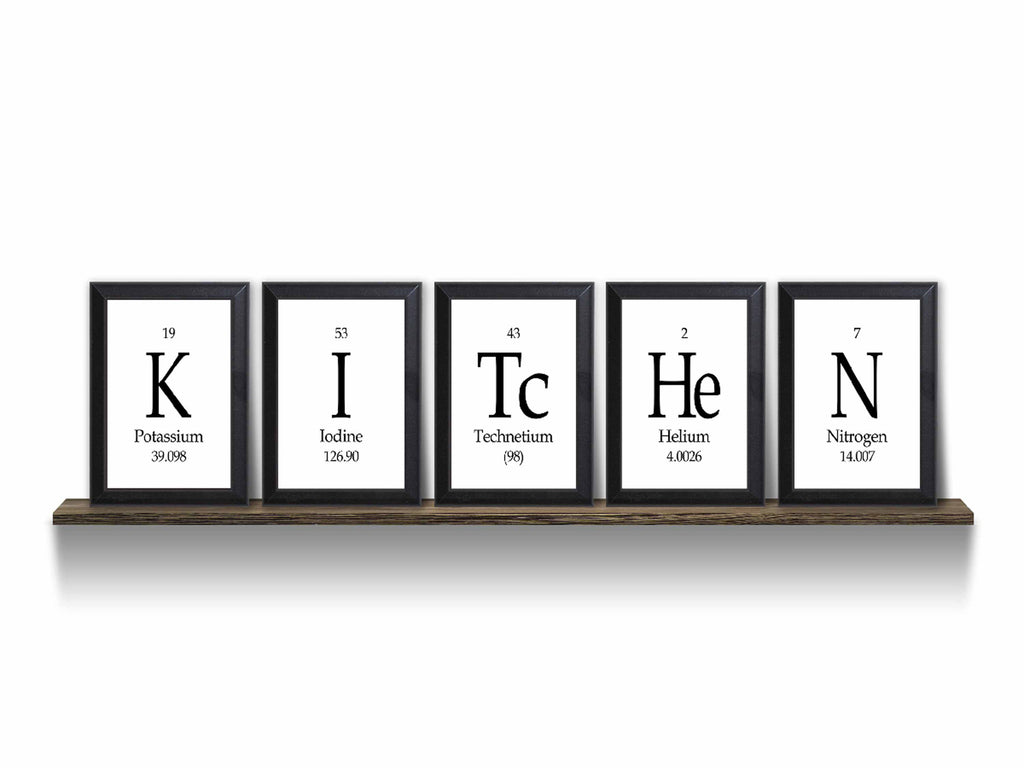 Kitchen Periodic Table Framed 5 Piece Wall Plaque Set Each Plaque 5" x 7" - Geeky Home Decor
Using the periodic table and a super triple top secret printing method we have created the perfect kitchen wall art for every geeky kitchen.

This set is comprised of 5 individual black framed plaques which have been permanently imprinted. Shelf not included.
Set of 5 individual plaques spelling K i Tc He N.  There is a handy keyhole on the back for easy hanging and no glass to break. Also if you ever get so frustrated when the Bearnaise sauce separated YET again that your throw the sauce pan across the room...no worries...any splashes simply wipe off.

● Wood construction
● Permanent, heat-sublimated printing
● Keyhole back for easy hanging (look good leaning on a shelf, too!)
● Water / stain / Bearnaise-sauce resistant

Overall Size: 5" x 7"
Imprinted Area: 3.875" x 5.875"