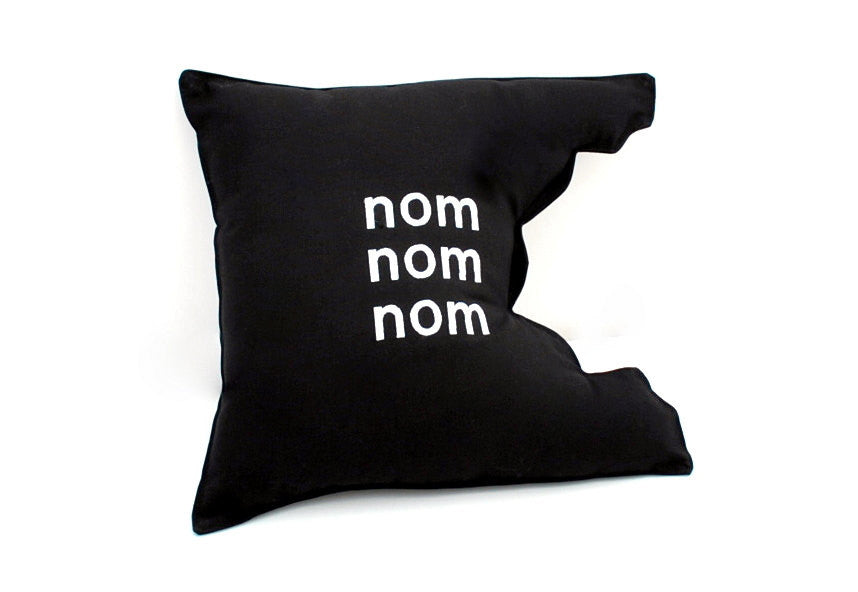 nom nom nom Pillow
See, this is what happens when you skip lunch. First you get all head-achey, and next thing you know you're gnawing on anything in sight. Use this pillow as a reminder that, just like Mom told you, you should eat a nourishing lunch every day. And don't skip the vegetables. And sit up straight. And keep your elbows off the table. And use the napkin. And...

OK, maybe now we understand why we skip lunch.
---
Technicam notitia (the technical bits)
Dimensions: approx 15 x 10 inches
Made from heavy cotton/ polyester blend material appliqued with  fleece. The text is embroidered, so it looks very nice. At least we think so.
Solid black back.
Stuffed with hypoallergenic poly-fil and sewn closed.
Spot Cleaning recommended.