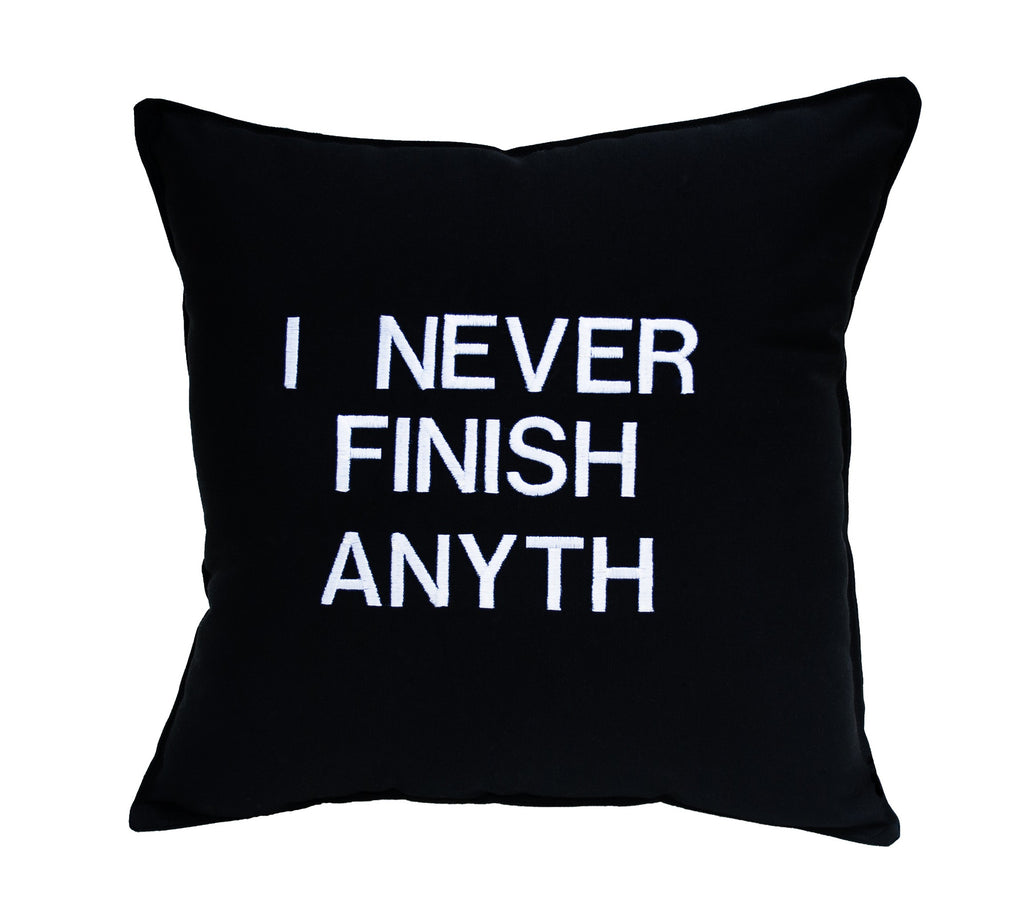 I Never finish Anyth Pillow
 I never finish Anyth pillow is for those "other" people who never quite get around to doing the final details on all of those projects.
---
Technicam notitia (the technical bits)
Dimensions: approx 15 x 10 inches
Made from heavy cotton/ polyester blend material appliqued with  fleece. The text is embroidered, so it looks very nice. At least we think so.
Solid black back.
Stuffed with hypoallergenic poly-fil and sewn closed.
Spot Cleaning recommended.