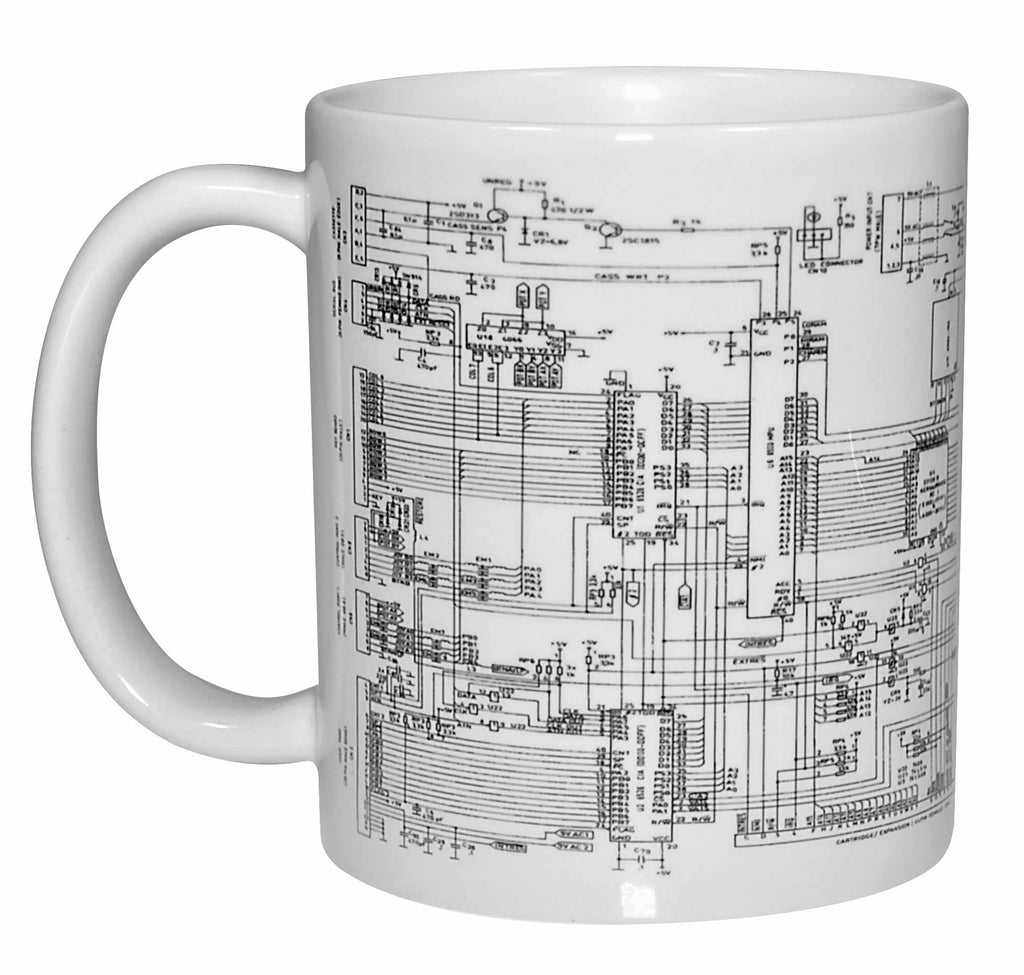 Circuit Diagram Wraparound Coffee or Tea Mug
This coffee or tea mug portrays a section of a electrical circuit diagram. Your artsy-fartsy friends will admire the unusual design, your technical friends will admire the logical structure, and your uber-nerdy friends will know exactly what this device actually is.
---
Technicam notitia (the technical bits)
Mug holds 11oz / 325ml of your favorite hot or cold beverage. 

White exterior and interior.

Lead free.

Dishwasher and microwave safe.

Our lawyer requires us to notify you that if you fill this mug with a hot beverage, the contents may be hot.

We really need to get a better lawyer.