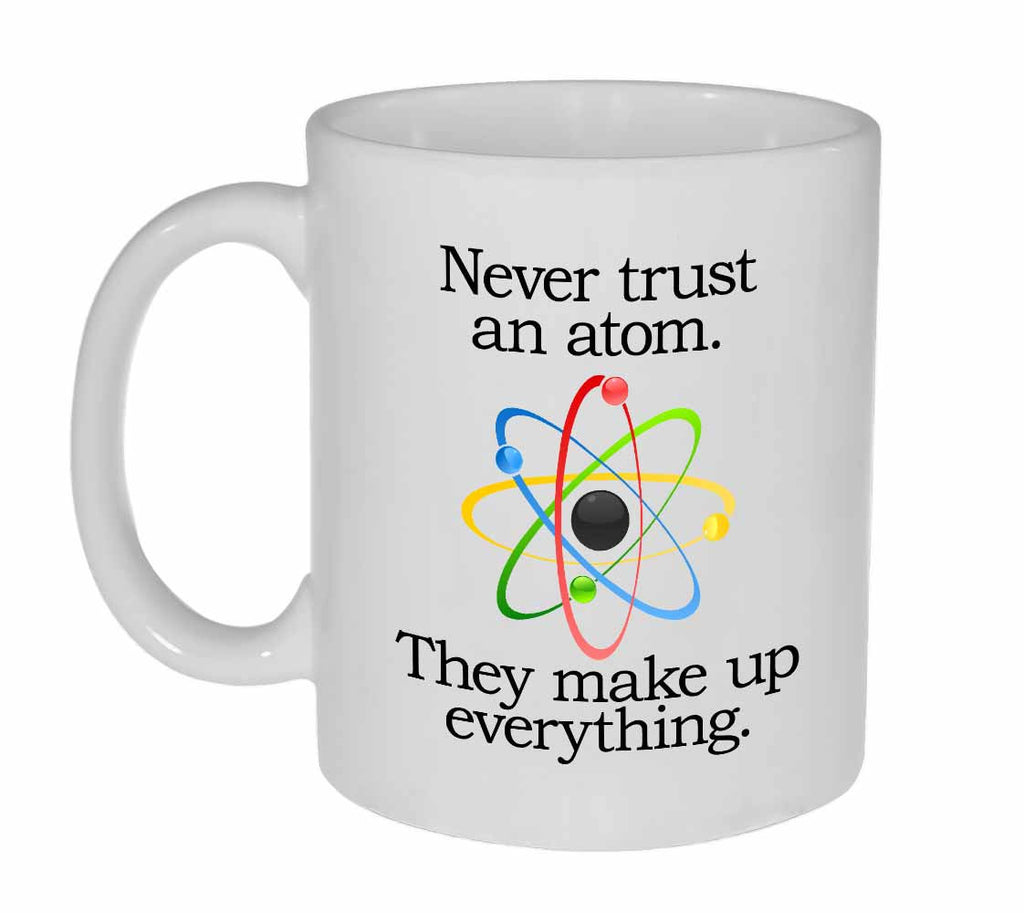 Never Trust an Atom Coffee or Tea Mug
... and you would be amazed at the things they make up!
---
Technicam notitia (the technical bits)
White exterior and interior.

Lead free.

Dishwasher and microwave safe.

Does a fine job of holding your coffee. Also holds pretty much any other liquid you want to put in it, being waterproof and all.
As an added, exclusive feature, this mug excels at holding paper clips, pencils, rulers, highlighters, nuts, bolts, screws and a variety of other small things that tend to accumulate in a disorganized way around your desk.